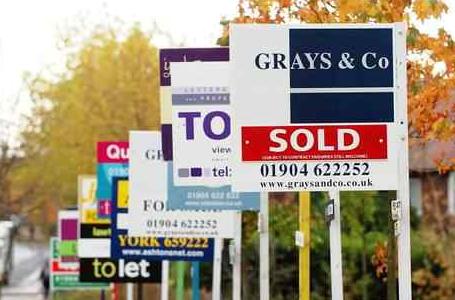 The average asking price for London property has dropped more than £21,000 in the past three months as would-be sellers compete with the attractions of the Olympics, property website Rightmove said today.
Despite a marginal 0.3% rise in September, results for the past quarter are down 4.4%. Asking prices in nine of London's ten most expensive boroughs – with the exception of Westminster – have dropped 1.5% on average in the past month, the website added.
Kingston-upon-Thames saw the steepest fall in asking prices at 8.1%, followed by Richmond-upon-Thames at 3.4%, the figures showed.
Rightmove director Miles Shipside said the market's usual summer slowdown had been exacerbated by the Olympics, as would-be buyers had to be dragged away from the action by keen pricing.
He said: "The summer-selling recess has hit the prices of property coming to market in the capital pretty hard. Summer sellers have had some very stiff competition, not only from competing sellers chopping their prices but also from the Olympics extravaganza which has been more compelling for many than viewing property."
The website said that London had emerged as the big winner from the credit crunch with asking prices up 18.7% since September 2007 in contrast with stagnation across the rest of the country.
View the original article here
Our rent guarantee scheme provides you with between 1 to 5 years worth of guaranteed rental income. What's more, there's no catch and no fees involved. Contact Guaranteed Rental today on 020 8694 8098 to find out more.